Pizza Morgana is created by Corbomite Games along with Uri Fink
Development.
Uri Fink
Comics Creator, and 2d artist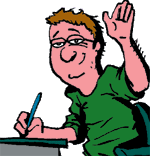 The legendary creator of the most successful and recognized Israeli comics "Zbang", Uri has been making comics for 20 years now.
Ever since creating the first Israeli super hero at age 15, he created many other comics series like "Sabra-man", "The Golem", "Super Schlep" which tells the story of the messiest super hero alive, and "Googi" which documents the life of his two young daughters and their mishaps.
Uri brings his humor, unique art style, and years of experience in the comics publishing business.
Oded Sharon (SoundGuy)
CEO and Game Director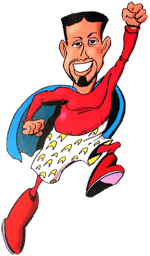 A veteran game programmer and designer with years of experience in making computer games.
Oded was involved in game projects like the MMORTS Ballerium, and worked for game publishers in Taiwan, and has successfully managed Corbomite`s creative team of developers since 2006.
Oran Bar-Tal (maigrane)
Art Director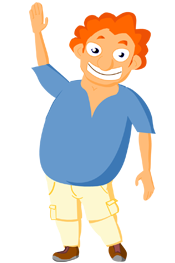 Oran is an aspiring young Art Director / Technical Artist. 4 Years in the Neri Blumfiled Design Academy and trying to take on projects usually reserved for a team of 4 or more, gave him the undead ability not to sleep (and migraines)… With an experience in 3d gaming, post production, animation and other nonsense.
Oran is taking the reins from his mentor (and our former art director) with the a great determination to surpass him.
Ilan Weintrob
Art Director Emeritus
A Veteran designer animator and illustrator, has been creating animations, computer games and TV game shows for the past 13 years, and teaching 3D animation at the WIZO Academy of Design and education and game design at the Bezalel academy of Art and Design. Ilan brings to our projects his vast experience, skill and style.
Oded Saar
Lead Game Designer
A young and aspiring game designer with a lot of talent who brings his experience as a technical and prose writer to write and perfect game designs.
Yotam Rosenfeld
Jr. Executive Producer
Joined the crew after his game design studies in Beit-Berl college. Yotam brings his unusual humor to the game's script, and his knack for nagging people makes him quite efficient as a producer, sometimes…
Yamit Hagar
QA Manager
Doing QA for over a decade, QA manager for over a year, did boring QA most of of her life up until now!
loves pointing other peoples bugs and let them solve it while she just play play play..
Noa Lehman
Programmer
Hilit Rosental
Musician
Yoram Lichtenstein, Attorneys at law and Notary


Legal Services
Specializing in Intellectual Property, Internet law and Computer Game Development.
For more information pelase visit the Y-law.co.il website.
..And more. for full credits check out the in game credits.